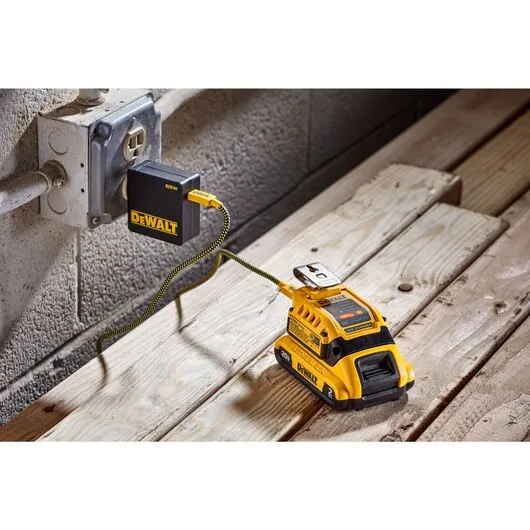 USB charging makes life a little easier. Rather than having a different adapter for each device, you can just have one and charge all of your devices from your phone, iPad, shaver, and so on. DeWALT has seen this problem of too many chargers and has created the DCB094 USB adapter.
I must admit that I do not know if this is a new release or if I am just late to the game on this, but it's cool enough to mention, regardless of how long it has been around.
The DeWALT DCB094K comes with a 65W adapter, a USB-C cable, and a battery charger. It is compatible with all DeWALT 20V MAX and FLEXVOLT batteries. As the adapter us USB-C and can give out 65W, it can also be used to charge any compatible device, from phones to laptops. The current price is around $99.99 and is available in the US. In the UK, it costs £99 and is available from RS.
Source: Ubergizmo